United Hospital Center Pharmacy Residency Program
Applications are accepted exclusively through The ASHP Resident Matching Program, administered by National Matching Services Inc. and PhORCAS (Pharmacy Online Residency Centralized Application Service) until December 31, 2023.
Purpose Statement
The WVU Medicine United Hospital Center Post Graduate Year One (PGY-1) pharmacy residency program is designed to build upon Doctor of Pharmacy (Pharm.D) education and outcomes. The program is structured to further contribute to the development of clinical pharmacists responsible for medication-related care of patients with a diverse range of conditions. Furthermore, completion of the program will provide the necessary foundation, allowing for the pursuit of advanced education and training opportunities, including specialized postgraduate year two (PGY-2) pharmacy residency training and board certification eligibility.
Qualifications
Applicants must be on pace to complete or have completed a Doctor of Pharmacy program from an ACPE-accredited school or college of pharmacy; must be licensed or eligible for pharmacist licensure in West Virginia; must acquire and maintain a valid license to practice pharmacy in West Virginia.
Program Overview
The program is a twelve-month postgraduate training experience composed of the following elements:
Inpatient Care
Medication Management
Practice Management
Practice-Related Education/Training
Practice-Related Research
The program can vary slightly depending on the goals and interests of each resident. In accordance with current ASHP standards, all residents are required to complete learning experiences in core subject areas considered essential to pharmacy practice.
The resident will complete six learning experiences in core subject areas and one elective experience, all of which are tailored to meet standard requirements in addition to the goals and interests of the resident. The program provides a combination of collaborative, multidisciplinary patient-directed care and centralized, remote pharmacy services, both of which are critical to this healthcare setting. Regardless of the setting, providing high-quality, evidence-based care is the priority for the program.
Required Rotational Experiences:
Antimicrobial Stewardship
Critical Care
Infectious Diseases
Family Medicine
Pharmacy Practice Management/Administration
Medication Safety
Elective Rotational Experiences:
Ambulatory Oncology
De-Centralized Pharmacy Rounding/Medical Service
The instructional emphasis is focused on progressively developing a clinical skill set, a process started in the advanced pharmacy practice experiences (APPE) of the professional school years.
Residents will gain additional experience throughout the year by rotating through inpatient pharmacy staffing and de-centralized satellite staffing of approximately three shifts every month. Activities include order verification, automation troubleshooting, sterile product verification, pharmacokinetic monitoring, renally eliminated drug monitoring, providing medication-based support to medical staff, and technician supervision.
Additional requirements include the development and completion of practice-related research, the development of oral/written communication skills, completion of a Medication Use Evaluation (MUE), development of presentation skills, particularly focused on journal clubs, didactic lectures, and case presentations, the presentation of ACPE Accredited Continuing Education seminars, and participation in several hospital committees.
Overall, PGY1 Residents at WVU Medicine will be provided the opportunity to accelerate their growth in patient-centered care and pharmacy operational services. This experience will promote the development of several skills, not limited to problem-solving, decision-making, critical thinking, leadership, efficiency, communication, teamwork, and organizational planning, all of which are highly marketable, providing benefits to a career in pharmacy and life outside of healthcare.
Application Timeline
The application process can be a difficult, stressful process. There are resources available to help navigate through this process. Below are links to ASHP and National Matching Services websites that can provide additional guidance, along with important deadlines provided by the National Matching Services.
National Matching Services: The Match
Important Dates:
November 1, 2023:
A list of programs participating in the Match is available on the National Matching Services website
Applicant Registration Opens

Applicants register for the Match via the online registration portal shared by the Match and the Pharmacy Online Residency Centralized Application Service (PhORCAS)
Applicants must register for the Match before sending applications to those residencies using PhORCAS.
Applicants must abide by the individual application deadline dates set by each program
December 31, 2023: Recommended date by which applicants should register for the Match.
February 12, 2024: Phase I Rankings Open
February 29, 2024: Applicant Registration Deadline for Phase I
March 1, 2024: Phase I Rank Order List Deadline: Applicant and program Rank Order Lists for Phase I of the Match must be submitted by 11:59 p.m. Eastern Time.
March 13, 2024:
Phase I Match Results Day
Phase II Available Positions
March 14, 2024: Prepare Phase II Applications
March 18, 2024: Submit Phase II Applications
March 25, 2024: Phase II Rankings Open
April 2, 2024: Applicant Registration Deadline for Phase II
April 3, 2024: Phase II Rank Order List Deadline: Applicant and program Rank Order Lists for Phase II of the Match must be submitted by 11:59 p.m. Eastern Time.
April 10, 2024:
Phase II Match Results Day
Available Positions for Post-Match
April 11, 2024: Submit Post-Match Applications
April 17, 2024: Recommended date for programs in the Post-Match Process to begin to make offers to applicants
May 31, 2024: NMS Match System Closes
Meet The Team
About United Hospital Center
United Hospital Center is a 300-bed, award-winning medical facility in Bridgeport, WV.
On October 3, 2010, UHC opened the doors to a new $300 million state-of-the-art facility. The 728,000+ square foot structure rises eight stories and is designed around the environment with the patient, family, staff, and community in mind. A new tower was added to the campus footprint in 2022 that expanded surgical services and imaging, created a new clinic space for Obstetrics and Gynecology, and houses a local campus for WVU School of Nursing.
UHC is a member of WVU Medicine, West Virginia's premier provider of advanced special care and the state's only academic medical center. WVU Medicine is West Virginia University's affiliated health system. Through its twenty-four hospitals, five institutes, and many affiliates, WVU Medicine provides comprehensive healthcare services to all of West Virginia, Southeast Ohio, Western Maryland, and Southwest Pennsylvania.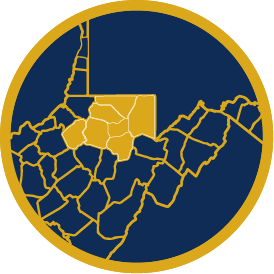 About North Central West Virginia
UHC is the heart of the North Central West Virginia community. Surrounded by culture, activities, and adventure, there are many reasons our community loves to call North Central West Virginia home. From unique eats, extensive shopping, and the mountainous scenery around it, there is a lot to enjoy in the area.
Recreation is at your fingertips. North Central West Virginia is surrounded by seven regional state parks, providing endless hiking trails and other exploration opportunities. West Virginia is home to the newest national park, New River Gorge National Park and Preserve, under a 2-hour drive. There are also areas nearby to enjoy snow sports.
Centrally located with a myriad of places to visit, North Central West Virginia is within a day's drive of 50% of the U.S. population. Take a day trip to a nearby city such as Pittsburgh, PA or Seneca Rocks, WV.
Pittsburgh, PA – Under 2-hour drive
Columbus, OH – Under 3.5-hour drive
Washington D.C. – Under 4-hour drive
Seneca Rocks, WV – Under 2-hour drive
Snowshoe Mountain, WV – Under 2.5-hour drive
Canaan Valley, WV – Under 2-hour drive
New River Gorge National Park and Preserve – Under 2-hour drive
Contact
For additional information, please contact: